TRANS. COOLER INSTALLED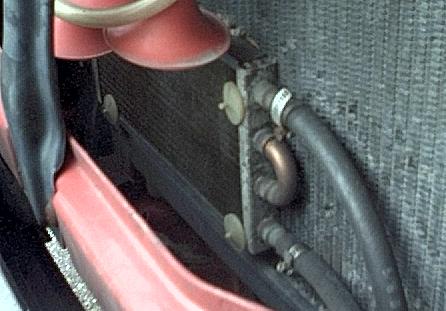 The Forward line from the Radiator (its right side port) is at the TOP.
The return line to the Rear of the Transmission is on the bottom of the cooler.
The cooler is mounted to the bottom left side of the radiator.
This was mounted with the pull straps, that are included with the cooler package.
The Lines go: Foward Pump Transmission, to Radiator
Radiator (other side [return side]) to Top of Trans Cooler (section of hose added)
Bottom of Trans Cooler: Return Line to Transmission connected directly here.

AIR HORNES & TRANS COOLER FRONT VIEW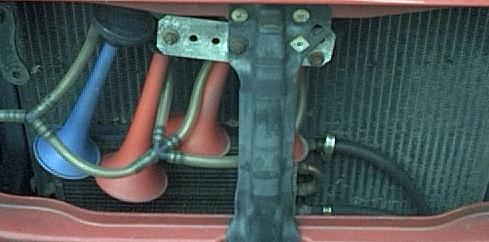 This is a forward view of the Coller, and the Air Hornes that I mounted under the grille.