---

After doing some research on INJEN intake products, I have come up with a few of their intake systems that should
work with a Geo tracker. I know they mey fit in least up to Model Year 1995, knowing the engine compartment as well as I do.

You can go to their site by clicking the logo above to do your own looking up, but I have pictures of their intakes below that
look like they would fit ok. I also note the model and year car it is originally designed for.

They are not a "sure" thing, mind you! You would have to measure your area then contact INJEN for the length of the intake system. They are also for TBI units, and not with any Tracker/Sidekick with MAF sensors, unless you can clamp your MAF
to the tube! You will also need a way to keep it from bouncing around, so fashoin your own clamp system. Short ones can hang in there without getting in the way of anything.

Also all the hose connectors for the TBI models can be plugged up. There are no hoses on the existing intake except for the
one connected to the front of the Plenum, that goes back to the Air Valve at the base of the TBI unit.

Once you find a FIT, you can let INJEN know, and they can post it! Just like I may let them know the Galant intake will
fit the Avenger V6 models.

They all come with a K&N Filter Cone.

OH, and please wait for these LARGE graphic files to load, huh?

---
This one if from a 95-99 Nissan Sentra with a 1.6 Litre Engine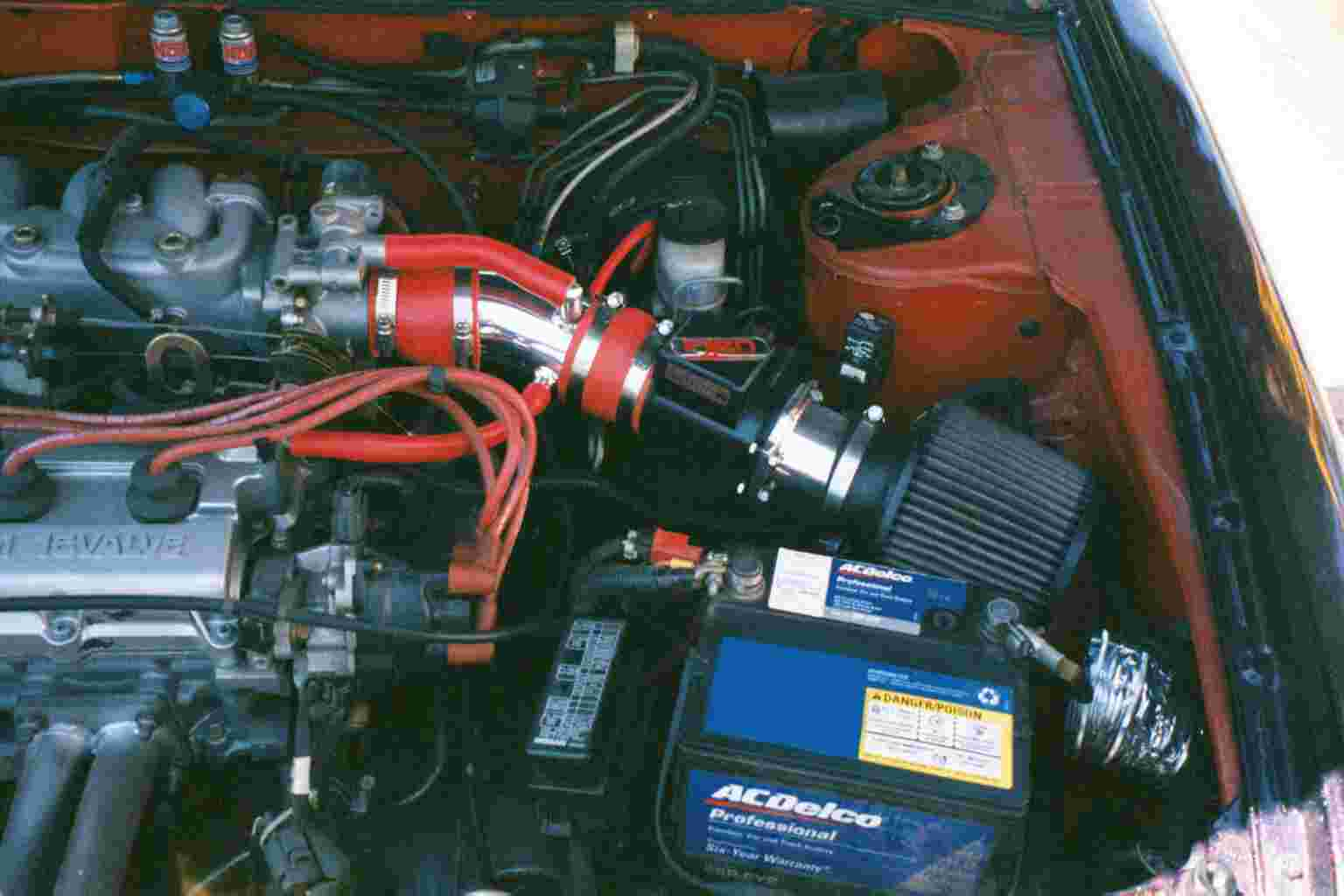 You would not need the MAF sensor. With the MAF sensor removed, it should just miss the strut tower.

The one for the 95-99 Sentra SE-R is almost the same.

---
This one is from the 98-00 Toyota Solara V6, 97-00 Camry V6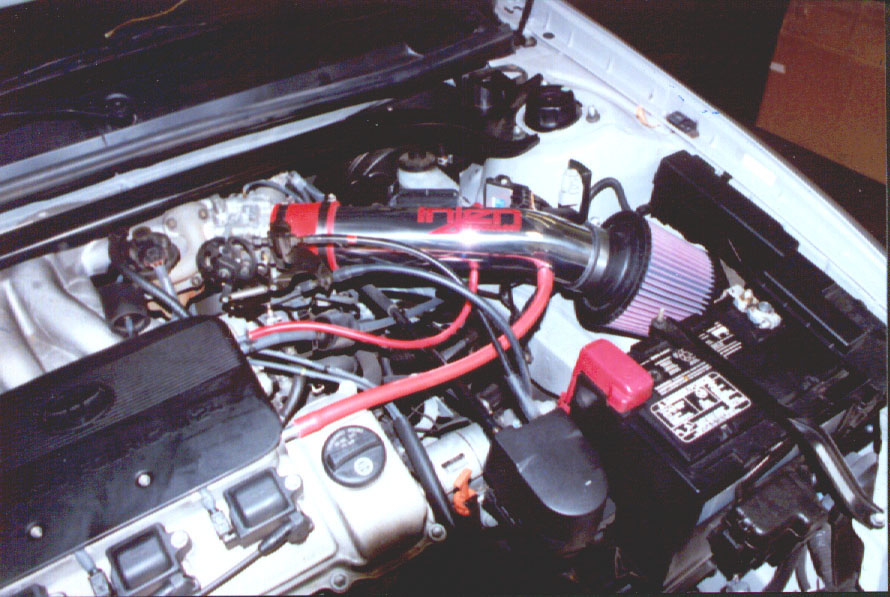 ---
97-99 Mitsubishi Montero Sport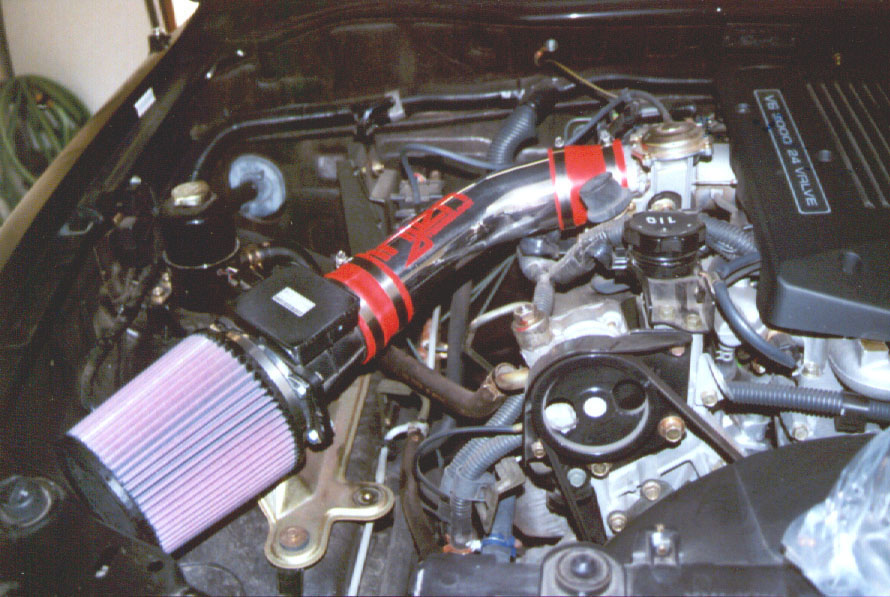 Again, the MAF sensor is not needed.

---
91-97 Accura NSX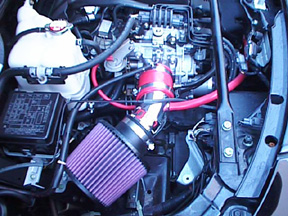 This ine looks like a VERY good match for the GEO TRACKER!
I built in intake just like this with 2" PVC when I traded it in.
The pipe is short, and just anough bend. Then you can turn it till it fits!

---

2000 Honda S2000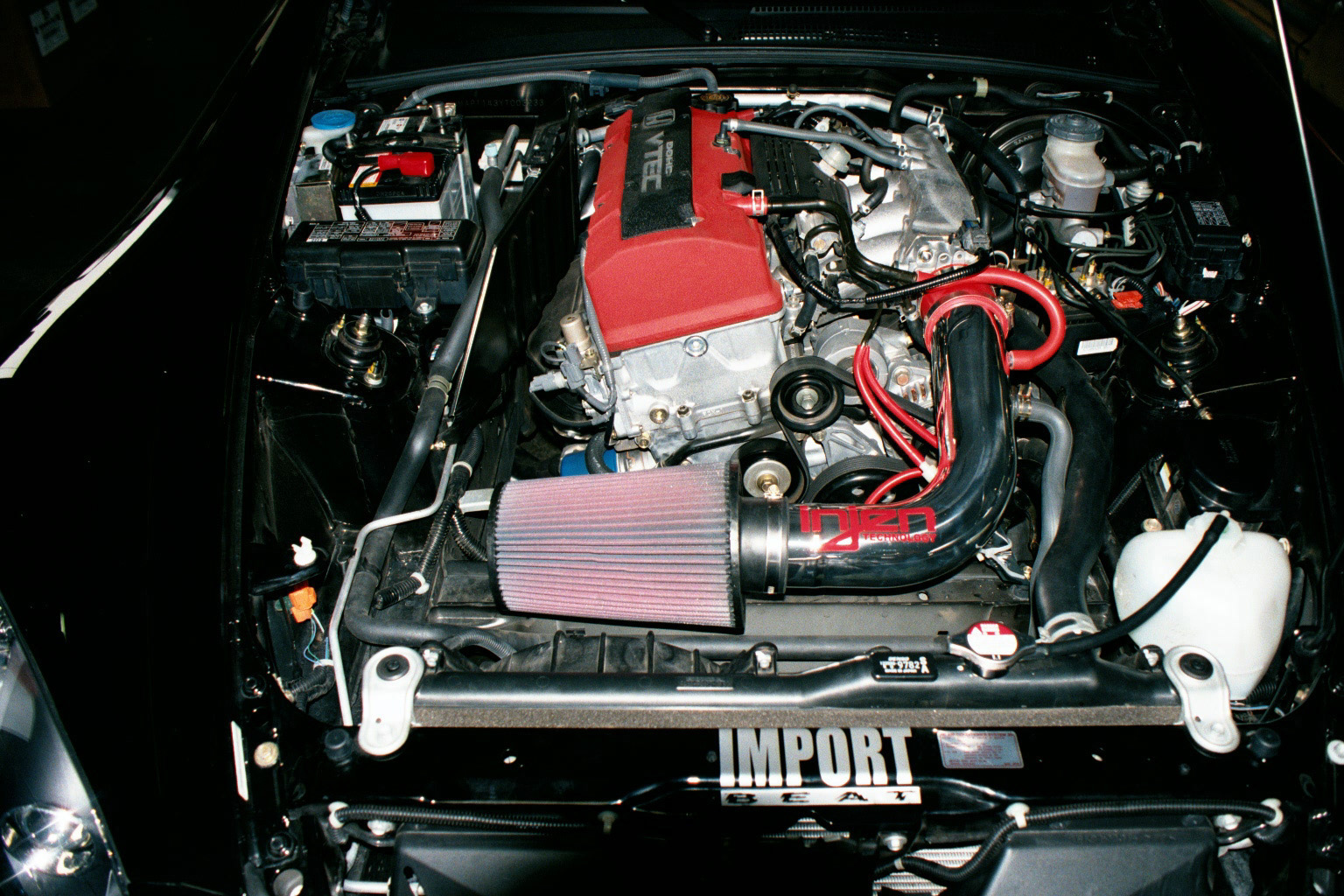 Depending on the length of the tube before the bend; to the intake, it may work.

---
99-00 Cougar V6

Without all the MAF sensor crap, this thing is quite short.
Just clamp the K&N to the pipe where the MAF is now, and you may have an intake!

---

And lastly - 2000 Crysler PT Cruiser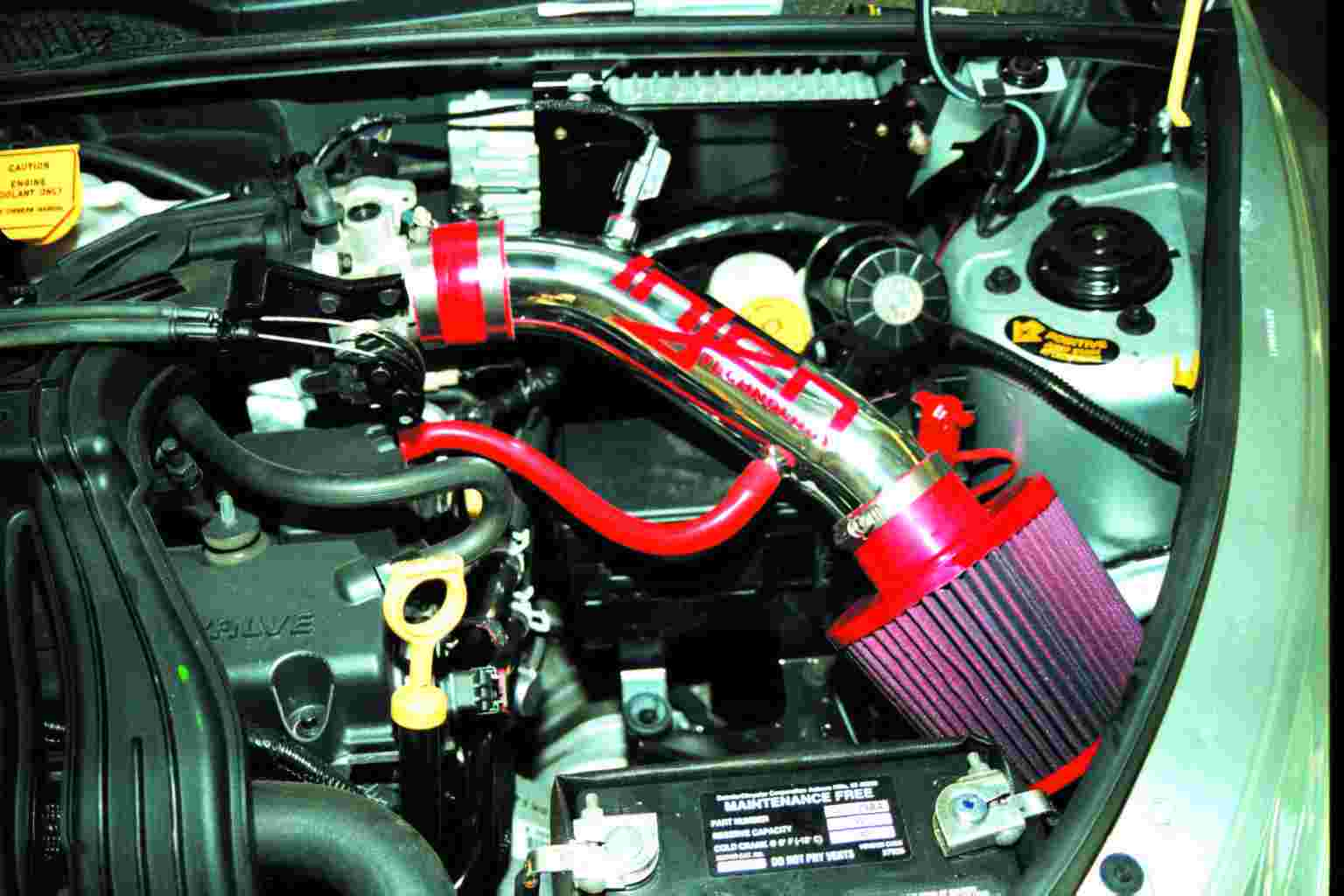 I it may be too long? If you enlarge the picture to its original size, it looks smuch smaller.
---